The first Japanese iteration of EVO championship tournament had a lot of surprises; from sick tournament play, to multiple SNK announcement, there was never a dull moment for SNK fans during these last few days. But if there was one top moment to choose from, it is not Oswald getting announced for KOFXIV, nor the re-release announcement of KOF97 with Online play; No, it is having the King Of Dinosaurs play as himself in the tournament.
Japanese player "Closossus" took on French player RICKYO while dressed as a dinosaur for the entire match. What is even more funny is that his team had the King Of Dinosuar in it and he ended winning the match. Check a short video as well some awesome gifs courtesy of Kotaku: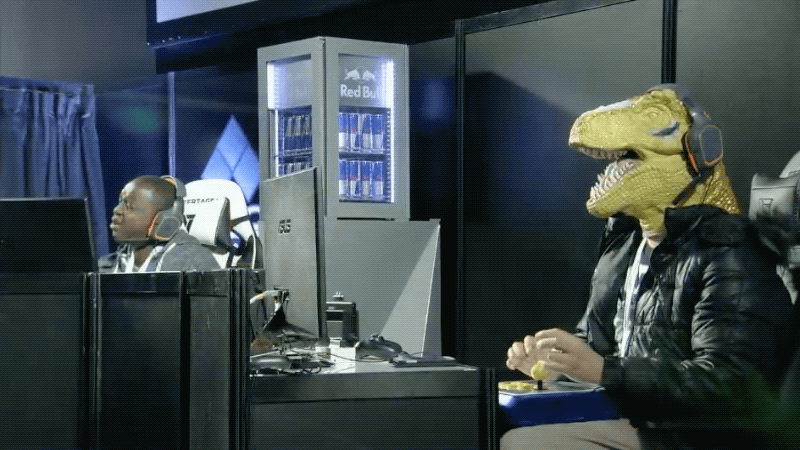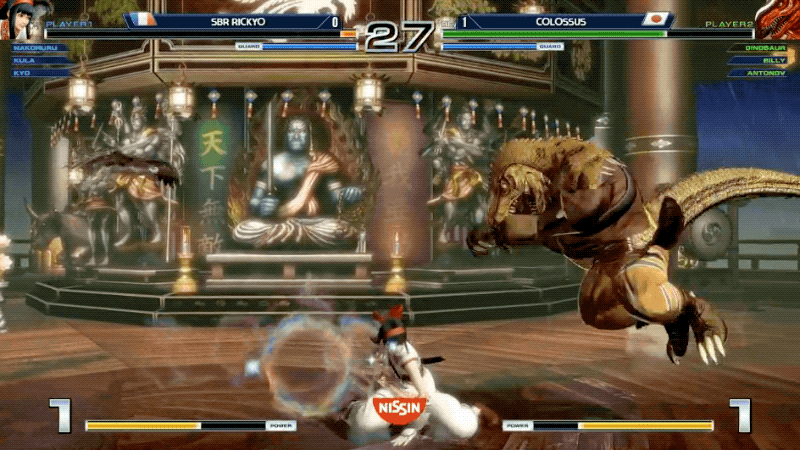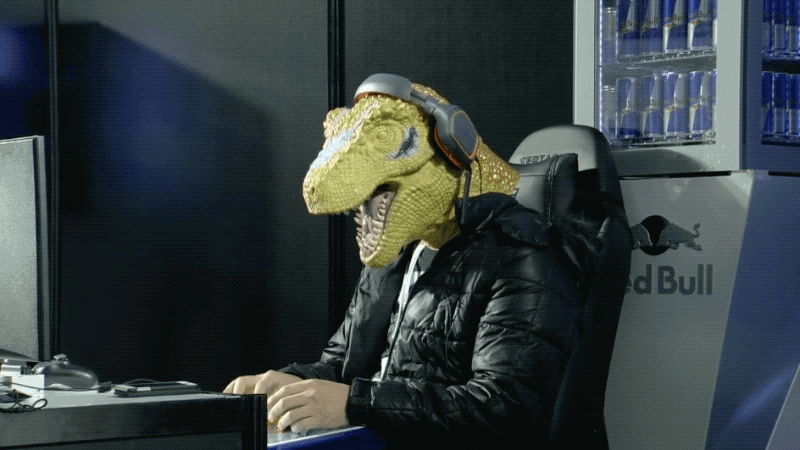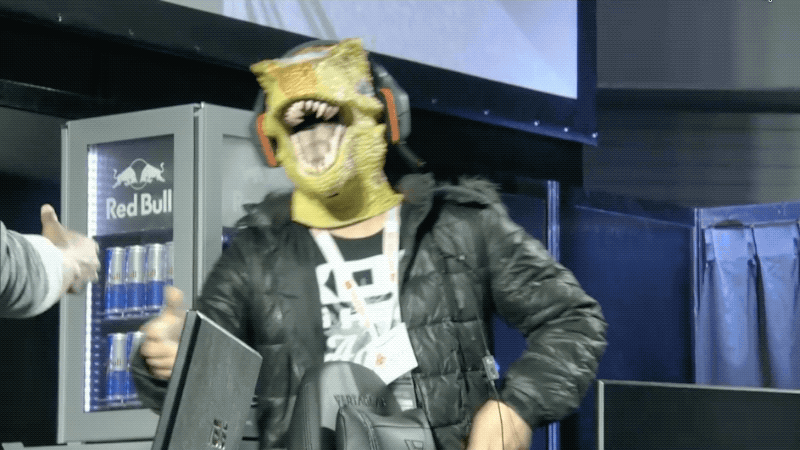 It is stuff like this that makes me love the FGC community and makes it very different from other E-sports venues.